Hey Riley! Tell us a bit about yourself.
I live in a quiet part of upstate New York in the United States, and I've always been interested in technology. My family lived in Germany as expats for a year when I was younger, so exploring and traveling interests me. I run on the cross country and track teams at my school, and I like building internet side projects in my free-time!
What are your main side-projects?
My current project is Upload.fm, a tool for podcasters to crosspost their episodes to YouTube with ease. This is my biggest one yet, it's got a decent amount of competition, and the podcasting industry is an interesting one. I received an acquisition offer pre-launch (!), but declined because of the traction.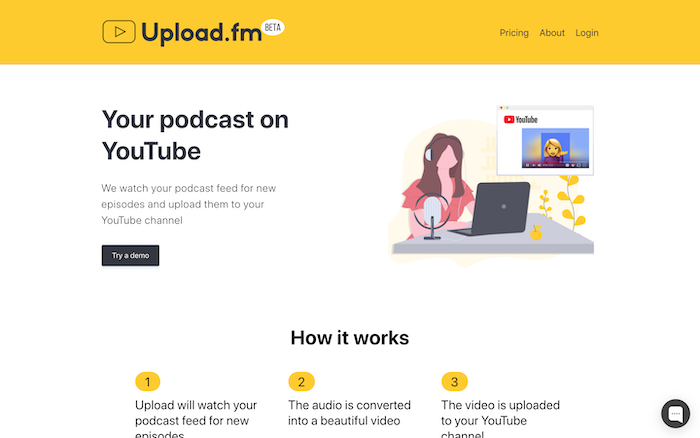 Besides that, I've built Routeshuffle, a random route generator for runs, bike rides and walks. You simply enter your starting location and the distance you want your route to be and it makes one for you. I also build websites for local businesses, which has been a worthwhile job during the summer.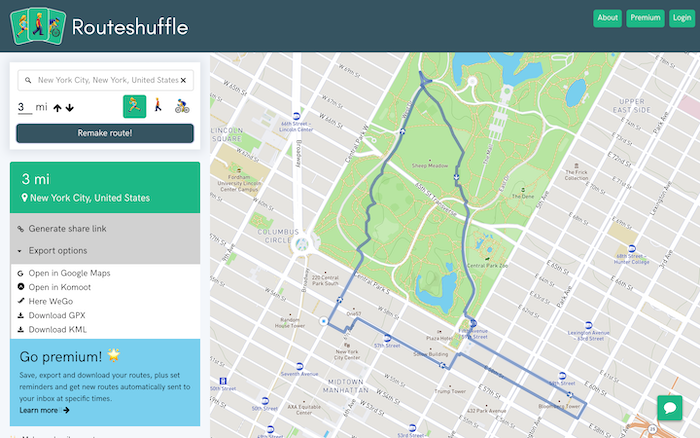 How have you attracted users?
Product Hunt is where I launch each of these, and it's a good indicator of how your product sounds, but that site is only the start. Sending cold emails using Mailshake has also worked well for me. Getting press attention is also great. For Routeshuffle, for example, it was able to be featured in many outlets like Runner's World, Lifehacker, MakeUseOf and CBS Radio.
How do you motivate yourself?
I'm planning on going on a gap year when I graduate high school in two years, so I'm saving money for that. Building a business is also an experience. I don't know if I'd call it a "fun" one, but it's definitely rewarding to look back and see how much I've achieved, grown and learned in the past few years.
Where do you see yourself in ten years?
That's a long time! A lot could change between now and then, but I'd be 26. Ideally I'd be living abroad running a remote company with employees.
What is the biggest challenge you have faced and how have you overcome it?
Time is always a problem for me. I am never as productive or focused as I'd like to be. I have a mild version of 'shiny object syndrome'. To overcome this, I always clear my desk and get rid of any distractions before working. When I'm done for the day, I write down what I was doing and a to-do list, so I can jump into work quickly the next time.
What advice would you give to new makers?
I would watch this talk by Pieter Levels: https://www.youtube.com/watch?v=6reLWfFNer0
In it, he goes through how he bootstrapped his businesses. It's a great video and goes through the steps on how to start an online business. The only thing I don't like about it is that he makes it sound too easy to turn a huge profit. The reality is that you need a strategy and can't be going in blind when you start something, expecting to get lucky.
You should definitely learn how to code, too! For awhile I put off the idea of myself coding and that I would be a "non-technical" person, but I'm glad I know now. It's an important skill.
I also recommend the Masters of Scale podcast with Reid Hoffman (co-founder of LinkedIn), which is a fun, narrative show about different startups. The Indie Hackers show is also great, it's all about bootstrapping and building side projects.
Where can we go to learn more?